Curt Raveill stepped into the trucking business in 1980 at the age of 18. He owned his own truck and hauled over the road for few years before finally settling into hauling logs and lumber locally; starting his first company "Timber Transport, Inc." He expanded his business horizons for a couple of years until the timber industry went through a transition. During that time, he found the need for an additional source of income and decided to try the freight business and started "Raveill Trucking, Inc." in 2002. Today, the company located east of McGregor on Hwy. 210, has grown to 60 trucks and 100 trailers hauling van freight to 48 states and logs within Minnesota and Wisconsin.
With each passing year and as the customer needs grew, so did Raveill Trucking and Timber Transport's businesses. The firm is owned by Curt and Lisa Raveill. The Raveills expanded their business with a house and ten acres of land that was purchased in late 2016. The house was renovated to accommodate a bigger office space for employees. The former dispatch office is being renovated into a drivers' lounge.
The 10 acres also gives more space for the fleet of trucks operating under the two businesses. Raveill Trucking currently has 35 trucks in operation, delivering freight to 48 states. Timber Transport moves logs within Minnesota and Wisconsin. Keeping a close eye on modern technology, Curt not only makes the driving experience more comfortable for his employees, but also ensures that they adhere to federal regulations.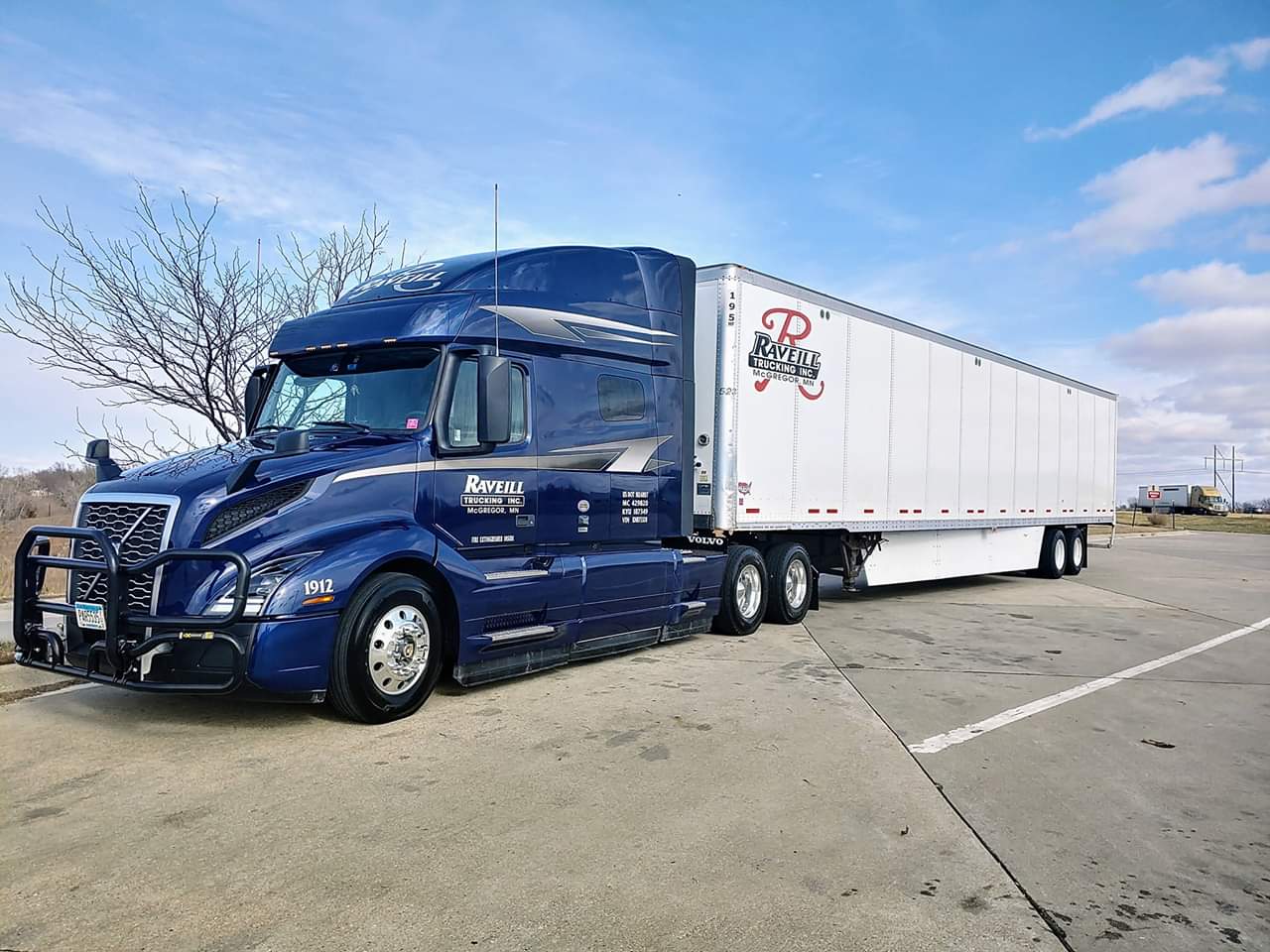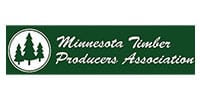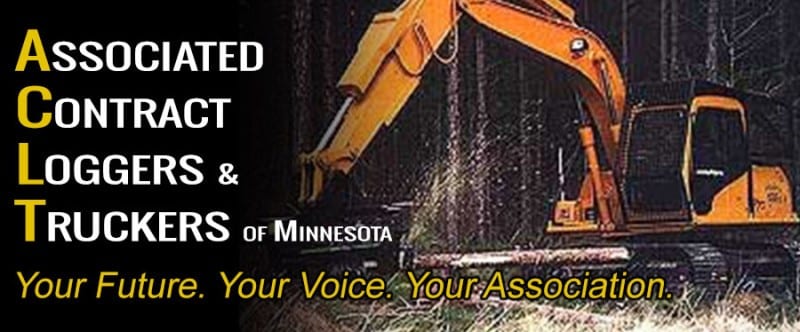 The businesses are also Smart Way Carriers, working with the federal government to better track their carbon footprint. Raveill Trucking is always searching for ways to get better fuel mileage and meet Environmental Protection Agency regulations.
Safety is most important and that is why the owners made sure that all trucks have tracking devices and can be followed by their customers while en route. The trucks are also equipped with crash avoidance systems.
The trucks have automatic transmissions and Raveill Trucking also ensures that its drivers are comfortable while out on the road five to seven days a week. Each truck has a sleeper area and satellite television and most of them have built-in refrigerators.
Raveill Trucking has been ahead of the curve on recruitment and retaining drivers for its expanding fleet. Driver applications never go unnoticed, and thus the owners make sure that the most experienced and safe drivers are hired.
For drivers' convenience, Raveill Trucking added another location, a truck terminal in Carlton, as well as the terminal in Rogers, MN to strengthen and promote the company's existing customer base.